AFOX MS200-250GN M.2 SATA 3.0
AFOX M.2 2280 SATA Ⅲ has amazing startup, loading and transmission speed, which can greatly improve the response speed of your existing system. With the new-generation controller with sequential read and write speed up to 500MB/s, it can easily achieve high-performance and fast multi-task processing capability and the overall running speed of the system.

As a high cost-performance SSD, AFOX M.2 2280 SATA Ⅲ is compatible in most computers and keeps strongly stable and absolutely secure. A 3-year warranty also guarantees you a comfortable using experience.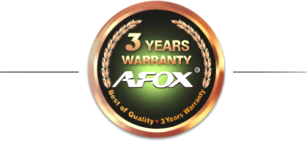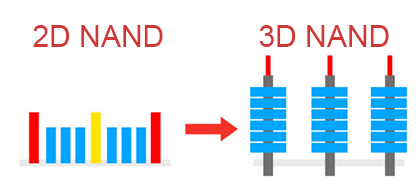 DESCRIPTION
SPECIFICATION
BIOS / DRIVERS UPDATE
REQUIREMENT
Higher shock resistance and lower operating noise
AFOX SSD is the best performance product among many products, with higher shock resistance and lower operating noise, providing the best user experience.
By applying the latest 3D NAND technology, which exceeds the limitations of the existing flat structured 2D NAND technology, it boasts rich SSD capacity and more powerful storage performance.
The applicable chipset is subject to change without notice depending on the availability of the Intel / Micron / Toshiba / Sandisk / Hynix chipset.

3D Nand Flash for Extreme Performance
The 3D NAND structure is a new data stacking technology that is stacked vertically to overcome the limitations of the existing 2D NAND structure that was built horizontally. High stability and high-capacity storage devices can be implemented that completely solves the data interference problem, which was a chronic problem of existing 2D NAND.

Supernormal speed,extraordinary performance
Superlative transmission speeds implemented with the SATA3 interface with a maximum 6Gb/s transfer rate, the SATA3 type interface offers maximum read speeds of 560MB/s and a maximum write speed of 480MB/s for superior storage performance for top-notch SSDs. Wherever you use it, AFOX M.2 2280 SSD provides you mighty power to release all your passion, enjoy the fun of games and stimulate creative inspiration.

Reliable 3-year warranty
Use it without worrying about the best performance of AFOX
AFOX SSD has 3 years warranty, so you can always enjoy top-notch performance with peace of mind. With a reliable 3-year warranty, you can always use your storage without worry.
Specification

Capacity

250GB

Size

80 x 22mm / 60×22mm / 42×22mm

3D NAND Flash brand name

Original Intel/Micron/Hynix/Samsung/SanDisk (up to the availability of flash to apply to the product.)

Nand Flash

3D Nand

Operating Voltage

DC 5V

Operating Temperature

Commercial Grade:0℃~70℃

High Performance

-Sequential Read: up to 550Mb/s

-Sequential Write: up to 500Mb/s

Warranty

3 years (The 3 years warranty does not apply when SSD Scope's wear-out indicator shows 0% within 3 years)

Package Contents

SSD x 1

User Manual x 1

Related PN
MS200-250GN
*Performance may vary based on SSD capacity, hardware test platform, test software, operating system, and other system variable