AFOX ME400-512GN/GW M.2 PCI-Express 4.0 x4
AFOX ME400 series SSD adopt the NVME interface with unbeliveably high transfer rate. It is faster, and the two-way bandwidth of x 16 reaches 32GB/s, almost twice that of PCIe 3.0. AFOX ME400 series SSD reaches the maximum speed 7300MB/s of sequential read and maximum speed 2700MB/s of sequential write.

In terms of games, for friends who usually love to play games, high-speed PCIe4.0 SSD can greatly improve the game experience, and the loading speed and running fluency can be significantly improved, which can basically be said to take all kinds of game masterpieces.

In terms of productivity, professionals and content creators in all works of life need a high-speed and stable large-capacity solid-state drive to make work efficiency higher. When video bloggers create content, PCIe4.0 SSD has a storage performance of 7000MB/S, which can import materials more quickly. In the aspect of editing and rendering, based on the efficient reading and writing performance brought by NVMe transmission protocol, PCIe4.0 SSD can provide storage assistance for multi-segment compound cutting and fast switching of timeline, and complete the finishing work for efficient and fast rendering of pictures and videos.

It can be said that PCIe4.0 SSD with ultra-high speed reading and writing can bring you an excellent experience, whether for entertainment or professional study and work.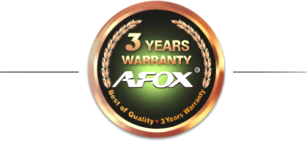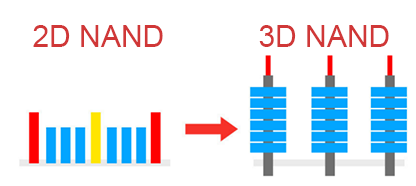 DESCRIPTION
SPECIFICATION
BIOS / DRIVERS UPDATE
REQUIREMENT
Higher shock resistance and lower operating noise
AFOX SSD is the best performance product among many products, with higher shock resistance and lower operating noise, providing the best user experience.
By applying the latest 3D NAND technology, which exceeds the limitations of the existing flat structured 2D NAND technology, it boasts rich SSD capacity and more powerful storage performance.
The applicable chipset is subject to change without notice depending on the availability of the Intel / Micron / Toshiba / Sandisk / Hynix chipset.

3D Nand Flash for Extreme Performance
The 3D NAND structure is a new data stacking technology that is stacked vertically to overcome the limitations of the existing 2D NAND structure that was built horizontally. High stability and high-capacity storage devices can be implemented that completely solves the data interference problem, which was a chronic problem of existing 2D NAND.

Supernormal speed,extraordinary performance
The M.2 NVME SSD introduced by AFOX has the advantages of small size, silence, super high reading and writing performance, fast startup speed, vibration resistance and impact resistance, etc. It adopts high-speed PCIE4.0 controller, integrates environmental temperature sensing IC and surge protection circuit, and can cope with various harsh environments. Most importantly, AFOX has professional service and product quality assurance, which is one of the indispensable choices for all storage player.

Reliable 3-year warranty
Use it without worrying about the best performance of AFOX
AFOX SSD has 3 years warranty, so you can always enjoy top-notch performance with peace of mind. With a reliable 3-year warranty, you can always use your storage without worry.
Specification

Capacity

512GB

Size

80 x 22mm

3D NAND Flash brand name

Original Intel/Micron/Hynix/Samsung/SanDisk (up to the availability of flash to apply to the product.)

Nand Flash

3D Nand

Operating Voltage

DC 5V

Operating Temperature

Commercial Grade:0℃~70℃

High Performance

-Sequential Read: up to 7300Mb/s

-Sequential Write: up to 2700Mb/s

Warranty

3 years (The 3 years warranty does not apply when SSD Scope's wear-out indicator shows 0% within 3 years)

Package Contents

SSD x 1